Teach Effortlessly

so you can focus on what matters.
Keep your Sunday school at
your fingertips with
ABC Digital
Your lessons and resources wherever and whenever you need them.
Lesson sections are easy to use, with everything you need all in one place!
Read, print, listen, and watch right from your web browser.
Mobile-friendly—Works on any device, no need to download an app.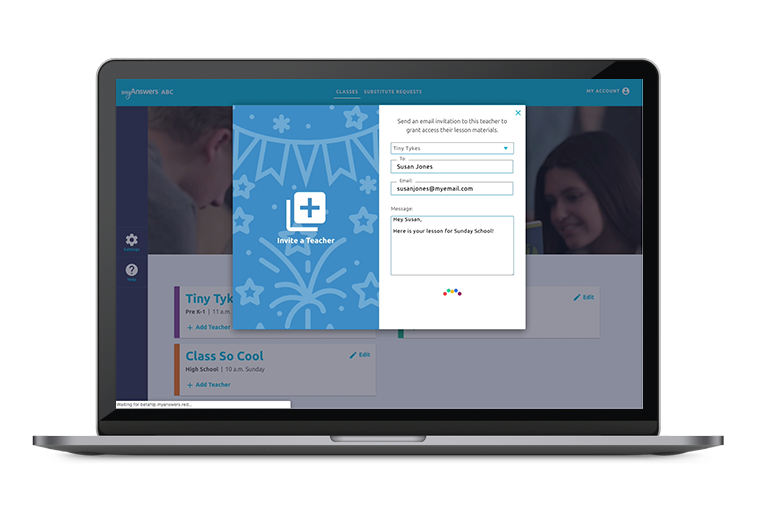 Take the guesswork out of
prepwork
Never guess what lesson you're on. ABC Digital schedules your class for you!
Get email reminders to prep for each lesson. Forget having to cram before class.
Make it your own. Highlight important sections in your lessons.
Connect your
team
Easily manage your team as an ABC Digital director.
Give each teacher easy access to their class materials.
Need a substitute teacher? Invite someone in a snap to share the lesson.
Need help?

We're here to support you!
Stuck? Use our built-in help center to find quick solutions.
Our customer service team is available and is a quick message or call away.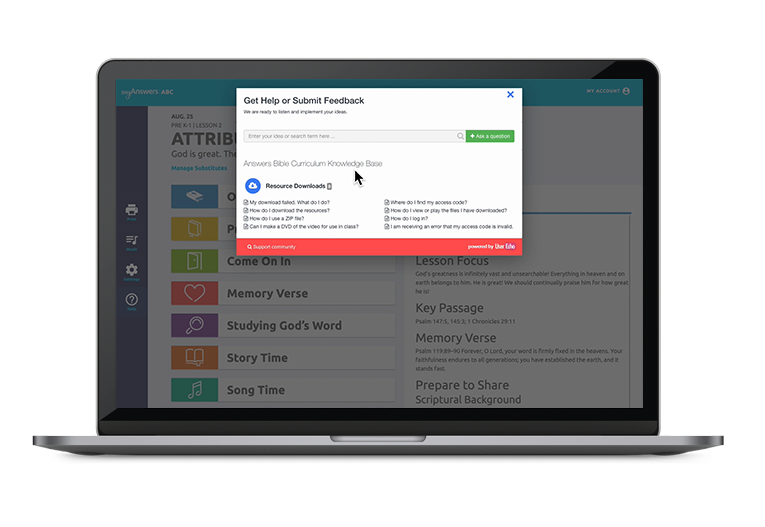 Subscribe to ABC Digital
ABC Digital brings the Bible to life in the palm of your hand, and makes it easy to spend more time equipping and encouraging believers in their faith.
We designed ABC Digital subscriptions to be flexible and affordable for any size church—you pay only for the classes you need. Add or remove classes and cancel at any time.
What's Included in ABC Digital?
Print
Digital
Printable classroom worksheets & activities
check
check
Memory verse music (audio and video, stream or download)
check
check
Bryan Osborne's lesson overview videos
check
check
Justin & Jessie coloring sheets
check
check
PowerPoint lesson slides
check
check
Rich Content
Access all digital content without entering codes
check
Interactive teacher lessons for any device
check
Printable teacher lessons
check
Printable posters (lesson, memory verse, timelines, Justin & Jessie, etc.)
check
Printable student guides and family devotional
check
Printable student take-home sheets
check
Great Tools
Give teachers easy access to all the materials for their class
check
Tracks your current lesson automatically
check
Weekly lesson prep reminder email for teachers
check
Teachers can request a substitute for a given date
check
Easily share lessons with substitute teachers
check
Prioritized technical support
check
ABC Digital Pricing
Monthly

Two Months Free!

Annual
$9.99

per month per class

$99

per year per class