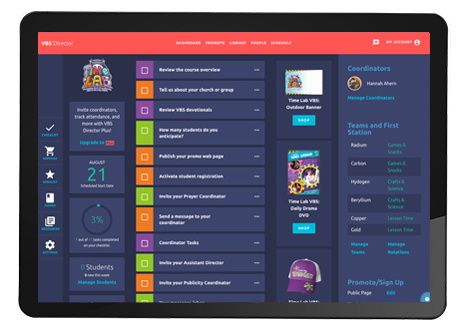 VBS Director
Meet your new digital assistant for all things VBS. This totally redesigned online tool makes it easy to register kids and volunteers, promote your VBS with a custom homepage, create trouble-free rotation schedules, and more! Use our cutting-edge VBS Director on your smartphone, tablet, or computer to make registration and recordkeeping a breeze!
*Look for the proof of purchase included with your kit for immediate access.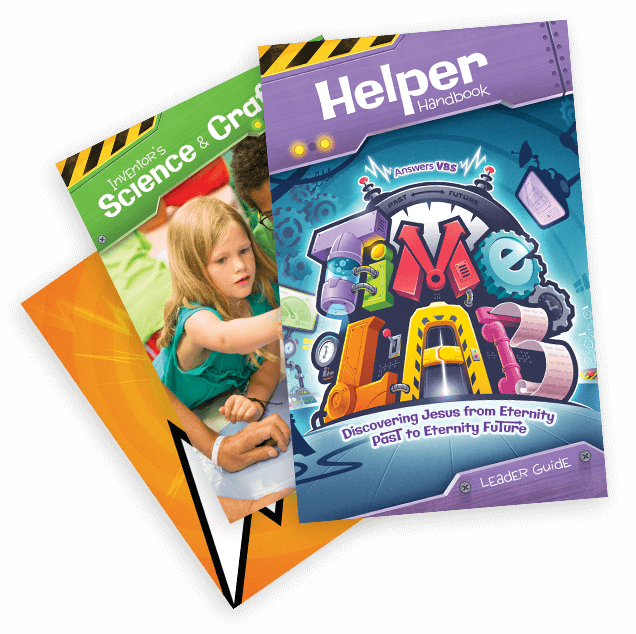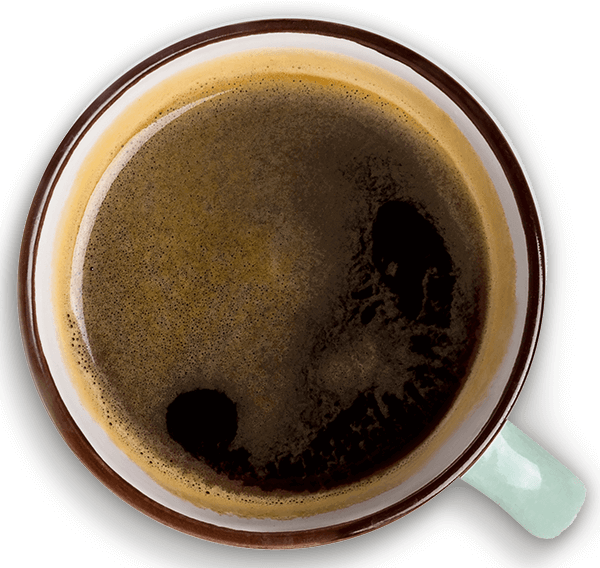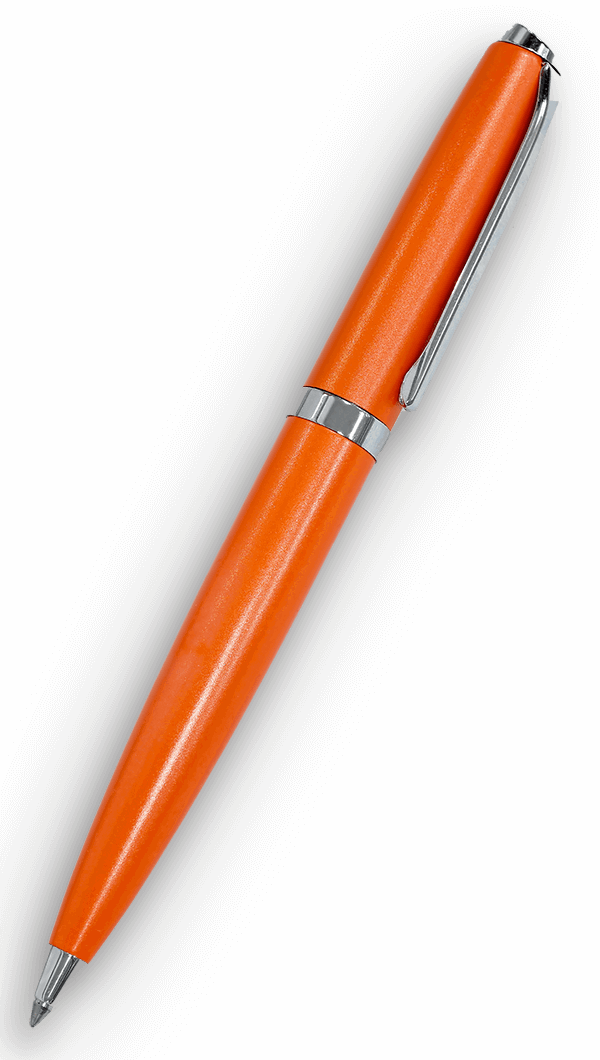 New theme coming in January 2018 with other important upgrades!
A Wide Selection of Fun VBS Themes!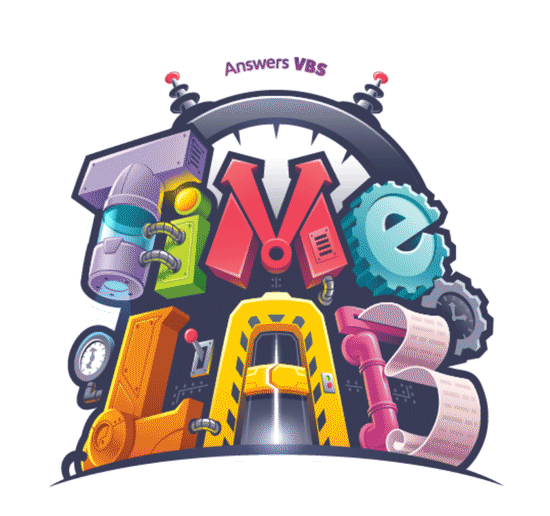 Digital Library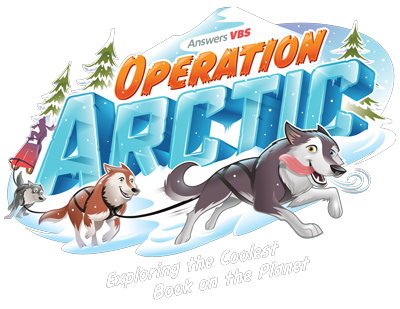 Digital Library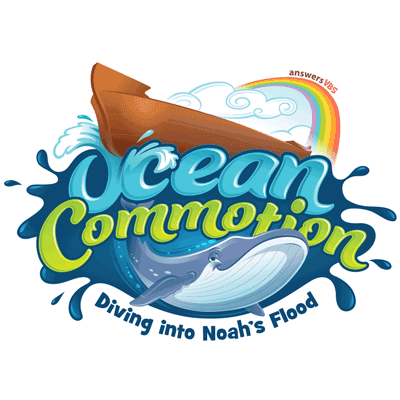 Digital Library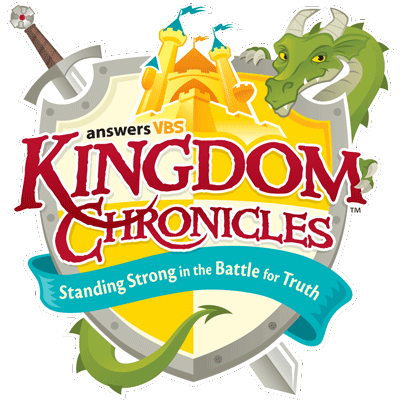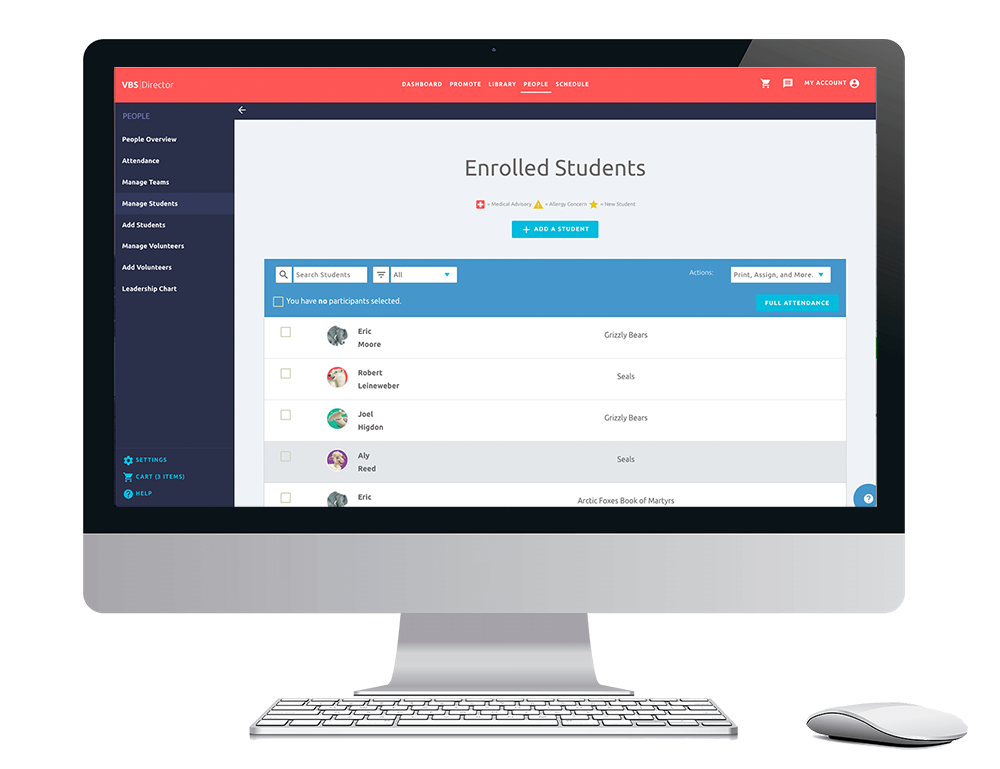 Checklist
Track your progress on multiple checklists with step-by-step tips.
Promote
Create your own VBS webpage, register students and volunteers.
Library
View all your VBS guides in one place, on any device.
People
Easily assign kids to teams and volunteers to their roles.
Schedule
Quickly set up smooth rotations and room schedules.
VBS Director Pricing
VBS Digital Director
Basic
Plus
Direct your VBS from a simple checklist
Manage VBS event from your mobile device
Easily build your own VBS webpage
Register students and volunteers
Email alerts of new registrations
Organize students and volunteers into teams
Generate and print rotation schedules
Copy a previous year's settings and forms
Invite others to help run your VBS
Customize registration confirmation emails
Download student and volunteer data
Customize registration forms
Track attendance for your students and volunteers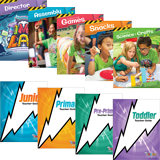 Digital Library
Digital Library contains all the hundreds of pages of valuable content from the Time Lab leader and teacher guides in an easy-to-read digital format that you can access on all of your devices: smartphones, tablets, and computers!
$39
Purchase a Starter Kit
New theme coming in January 2018 with other important upgrades!