Welcome to ABC Digital
Thanks for joining the early access to ABC Digital! We are so excited to receive your valuable feedback. You did not disappoint! We have already been able to make significant improvements thanks to your suggestions.
We have received several recurring questions and wanted to take the opportunity to answer them here.
help_outline How do I edit the dates on which the lessons are taught? I don't see a way to edit them.
We plan to add this feature soon. Currently, all class dates are determined by the start date you select for your class. We will be adding a way to skip weeks and delay lessons (for sickness, field trips, church events, holidays, etc.). At this time, if you need a date changed, please contact us and we will be happy to adjust it for you.
help_outline How can I put multiple teachers in one class? I have one class that rotates teachers.
To add multiple teachers in a single class, go to Classes, click Add Teacher, then repeat for each additional teacher. All teachers that are assigned to a class will show up as the teachers for each class session and receive the weekly reminder emails, even if only one teacher is teaching each week.
Please note that we don't restrict the same teachers from being added to overlapping classes, so be sure your information is accurate!
help_outline I can only see five lessons at a time; What if I want to read ahead?
We designed ABC Digital for busy volunteer teachers. Once each class is set up, teachers won't need to wonder what lesson they should prepare. Each time a user logs in they will see their previous week's lesson, the current week's lesson, and the next three lessons. Most users prep one week at a time, and have an occasional need for a substitute teacher. We designed the interface with this in mind.
help_outline When will more lessons be added so we can try out ABC Digital? All of our classes have already moved past the currently available lessons.
We currently have a limited amount of content available as a starting point (Lessons 1–62), but we also expect to have the next 60+ lessons available by the end of September.
These questions and more have been answered in our support forum.
Have any questions that we haven't answered? Please let us know! We appreciate your continued feedback as we improve ABC Digital. Stay tuned for more updates!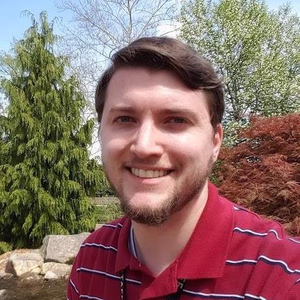 Arthur L.
Support Analyst
Christ follower, cat dad, Red Sox fan, cinephile, avid gamer.