New Feature: Reschedule Your Lessons!
We're living in a time of great uncertainty and unique challenges. The COVID-19 pandemic has caused many churches and schools to close their doors and seek out distance learning technology. We know how daunting that can be and we're here to help!
We've already taken big steps to help churches during this time. First, we have extended the free early access program for ABC Digital. We want to ensure that you have everything you need to continue teaching. Next, we opened our early access program for ABC Digital to everyone! Now, churches everywhere have the ability to teach virtual ABC Sunday school—for free! We also created a free guide to show you how to easily set up a virtual Sunday school classroom with ideas and tips to stay connected to your students while everyone is staying home.
Now, we're proud to announce a brand new feature: reschedule your lessons! This feature has been requested by many of our early access users—you all have been so helpful to our team! We hope that everyone using ABC Digital will continue to share how our tools are helping your church and where we can continue to improve. Our mission is to support you and your churches, now more than ever.
Reschedule a lesson in three easy steps!
1. Go to your schedule page and find the lesson you need to reschedule.

2. Click the options icon (

3. Enter the new date that you would like to teach that lesson.

) in the top right corner of the lesson and select "Reschedule lesson."
Rescheduling a lesson will automatically readjust the following lessons to match your new schedule. Try to make schedule changes a week or more in advance to prevent your teachers from receiving an incorrect lesson reminder email.
Thanks for being a part of the ABC Digital early access program.
We hope these changes will be a blessing to you. Your feedback has been invaluable to us and we will continue to listen and bring you new features that will continue to improve your experience. If you have any ideas for ABC Digital, we would love to hear your thoughts, so be sure to reach out to us!
Check out our support forum for answers to common questions. Have any questions that we haven't answered? Please let us know!
ABC Digital is also on Facebook. We've created a private community group just for teachers who use Answers Bible Curriculum Digital. Get to know each other, exchange tips, and ask questions!
We appreciate your continued feedback as we improve ABC Digital. Stay tuned for more updates!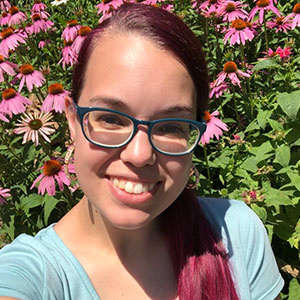 Alyson S.
Lead Web Designer
Wife and mom of one. Portrait artist turned web designer. Glitter enthusiast, cat-lover, and CSS nerd.